Unisto e-Guard Data trans
The compact sized electronic seal which combines security and technology. On closing the seal generates an unique number: if the seal shows the same number at destination your container has not been tampered.
With Unisto e-Guard Data trans you can also download your sealing history.
Discover all the features and the most important hotspots.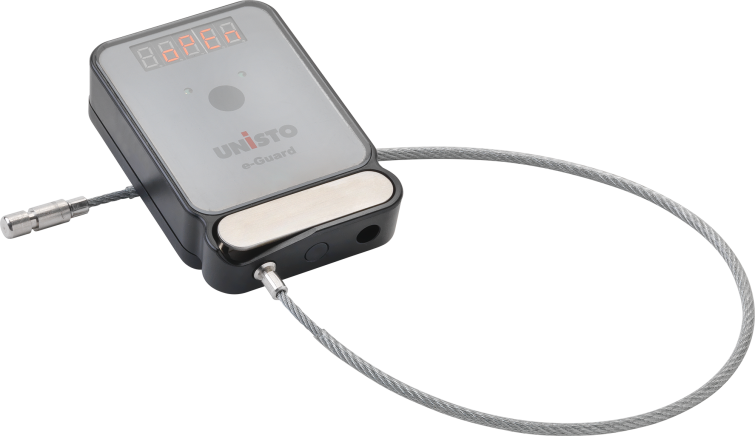 Battery replacement
As a reusable security seal you can replace the battery by removing the backside.
Hasp end piece diameter
Ø 8 mm
Metal Cradle
Unisto e-Guard and Data trans are protected with a special designed metal cradle (see pictures on the product page), designed specifically for use in extreme weather circumstances.
LED Display
Advanced LED display where the closing number is generated and displayed. On the display is also shown if the seal is open.
Control Button
The control button gives access to all the sealing operations.
Dimensioning
70 x 105 x 27 mm
Hasp
By inserting or taking out the hasp, the e-seal is locked or unlocked.
The e-seals works only with the special Unisto hasp.